Whether you watch it for the fashion, the performances, the actors, the speeches or for the movies themselves, believe it or not it is Oscar time again this weekend.  We had the pleasure interviewing Chris Jancelewicz, National Online Reporter, Entertainment for Global about his Oscar picks among other things.
1. Why do you love the Oscars?
I wouldn't say I love the Oscars. I would say it's something like love-hate now, since I've covered them for the past decade. The ceremony can get very, very dull, but there are those moments you're enraptured by what's happening onscreen. I personally love when celebrities take digs at themselves and the industry, which is why I loved when Ellen hosted in 2014.
2. What movie do you predict to win for Best Picture?
La La Land will win Best Picture.
3. What movie do you think was overlooked and should be nominated?
The movies of 2016 weren't all that memorable, unfortunately. Of course there were a few gems – I'm pleased Hidden Figures was nominated because that was so enjoyable and uplifting, not an experience we have at the cinema very often. It's a shame that Deadpool didn't make it into the Oscar noms, since that was a real treat.
4. Favourite Director?
Of the Oscar nominees, my favourite director is Denis Villeneuve (I'm biased as a Canadian). His aesthetic is dark, streamlined and mysterious, things that tend to draw me into films. If we're talking favourite director overall, I'd have to go with another Canuck – Jean-Marc Vallée – who blows my mind every time he makes a movie. Vallée doesn't minimize the importance of music to mood, and he knows how to capture scenery and nature in his shots. He's other-level.
So what are your Oscar picks?  Placing any bets?
ABOUT CHRIS JANCELEWICZ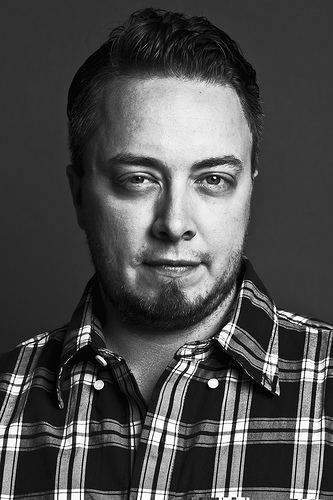 Chris has been immersed in entertainment journalism for about 10 years, covering TV, movies, celebrity and pop culture. Formerly the Entertainment Editor at The Huffington Post Canada, Chris has interviewed hundreds (if not thousands) of celebrities, ranging from D-list to A-list. Among his favourites are Quentin Tarantino, George Takei, Betty White, Margaret Cho and Keanu Reeves, though Chris enjoys interviewing just about anybody.
Prior to his time on red carpets Chris wrote about a variety of topics, from medicine and health to lifestyle and fashion, for multiple websites. He's an unabashed TV addict (many shows he watches he won't admit to here), loves movies, and shamefully reads tabloid magazines in the grocery store checkout. He was recently one of the featured cast members in Behind the Red Carpet, a 2014 documentary about the real goings-on at the Toronto Film Festival.
When he's off-duty, Chris loves the beach and the sun as well as his #1 destination: Las Vegas.
You can follow Chris on Twitter.
*Chris also appeared in Barking Frog Productions (an MD Media Inc. company's documentary) Behind The Red Carpet.